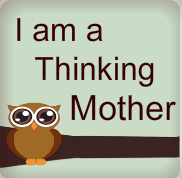 i decided to add our blog to their blog roll.
out of all the homeschooling blogs i read this is the one i relate to the most.
maybe because it is 3 different mothers with 3 different styles & since we dont follow any homeschooling style exclusively, i identify with each of their different perspectives in some ways.
always so much good & practical info.
i found myself in all of it, but wanted to share a part that really explains why we homeschool the way we do & why we dont, the way we thought we would:
"I did a lot of thinking and reading this summer on unschooling or child/interest led learning. I do see the benefits of it. In fact, over the years when we were considering homeschooling and when we first began, I thought we would be unschoolers. I agree that you learn better and retain more when you are interested in what you are learning. But after careful discussion and consideration with Jason, we decided that we view these years as preparation for life. (This is just our opinion) In life sometimes you have to work on someone else's schedule. Sometimes you need to do things that don't particularly interest you. We feel that we need to prepare the girls for this and encourage them to be open to learning/doing things that they are not necessarily interested in. We need to show them that just because you are not interested in something does not mean it is not interesting."
THANKS THERESA FOR EXPLAINING MY THOUGHTS WAAAAAY BETTER THAN I COULD!
SEE...ANOTHER REASON GOOD WHY I LOVE THEM :)